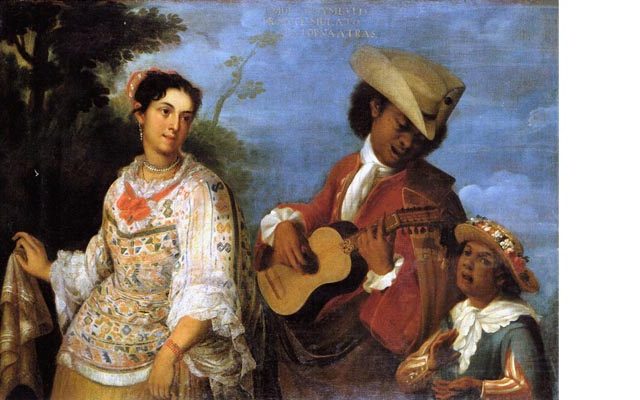 Date/Time
Saturday, February 4, 2023
9:00 am – 12:30 pm
Location
William Andrews Clark Memorial Library
2520 Cimarron Street
–conference organized by Barbara Fuchs (University of California, Los Angeles) and Sarah Finley (Christopher Newport University)
---
This conference is free of charge. To attend the conference, you must reserve your space by submitting the booking form at the bottom of this page. Bookings open Thursday, January 5, 2023 and close Monday, January 30, 2023 at 5:00 p.m.
All attendees must adhere to the UCLA COVID-19 Protocol for Organized Events. This protocol will be in effect until further notice and adjusted as needed to respond to evolving public health conditions.
Face masks: It is strongly recommended that all attendees at indoor campus events wear a highly protective mask (i.e. surgical, N95, KN95, or KP94).
Requirements for event entry: All  attendees must present  proof  of  COVID-19  vaccination  or proof  of  negative  COVID-19 test per Los Angeles County Department of Public Health guidelines.
---
Rooted in history, Atlantic studies has expanded to include scholarship on literature, intellectual exchange, material culture and more. Nevertheless, music remains marginalized within the field. In fact, Glenda Goodman remarked that it "remains conspicuously absent in studies of the cultural mixtures inherent to the Atlantic world." She points to musicology's relative isolation and the challenges of cross-disciplinary dialogue as barriers to more fully incorporating music into the paradigm. Sound studies' interdisciplinarity is useful for addressing this lacuna. Inquiry into Atlantic-world auditory cultures will further debates in a field where notions of visual dominance and the orality/writing dichotomy often guide interpretations of cultural interactions. In response to this binarism, recent scholarship in early music has used untapped sources and new approaches to draw out previously marginalized voices in the Atlantic empires (Baker, Bloechl Native American, Irving and Tomlinson). Nevertheless, scholars argue for the subject's continued expansion.
In response to these questions, "Approaches to Sound in the Early Modern Atlantic World" brings together scholars who grapple with the challenges of studying sound cultures in the Atlantic empires. Some strive to reconcile the apparent split between performance and the written archive. They examine accounts, scores, hymnals, biographical remnants and chronicles for evidence of musical or festival soundscapes in order to piece together the acoustical fabric of the past. Others seek to re-sound "lost" or marginalized voices in a more literal fashion, by reconstructing sonic archives or creating performances that engage the audience with the auditory experience and imagination of listeners in the early modern Atlantic.
Speakers
Olivia Bloechl, University of Pittsburgh
Jeroen Dewulf, University of California, Berkeley
Patrick M. Erben, University of West Georgia
Sarah Eyerly, Florida State University
Cesar Favila, University of California, Los Angeles
Sarah Finley, Christopher Newport University
Sarah Grunnah, Independent Scholar/Theatre Practitioner
Paul Michael Johnson, DePauw University
Elisabeth Le Guin, University of California, Los Angeles
Mary Caton Lingold, Virginia Commonwealth University
Miguel A. Valerio, Washington University in St. Louis
Lisa Voigt, The Ohio State University