Date/Time
Tuesday, February 27, 2018
4:00 pm – 5:00 pm
Location
Royce Hall, Room 306
10745 Dickson Plaza
Early Modern Cosmopolitanisms Lecture
—Erith Jaffe-Berg (UC Riverside)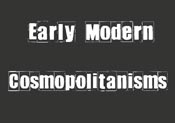 Details coming soon.
This lecture is presented as part of Early Modern Cosmopolitanisms, a lecture series hosted by Barbara Fuchs (University of California, Los Angeles) and Andrew Devereux (Loyola Marymount University) and sponsored by the UCLA Center for 17th- & 18th-Century Studies.
No registration is required.
Questions?
Contact Jeanette LaVere at jlavere@humnet.ucla.edu or 310-206-8552.