Date/Time
Wednesday, February 5, 2020
4:00 pm – 5:00 pm
Location
Royce Hall, Room 306
10745 Dickson Plaza
Early Modern Cosmopolitanisms Lecture
–Catherine Molineux, Vanderbilt University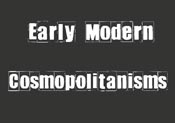 In the early 1730s, a Senegambian named Ayuba Suleiman Diallo came to London after being redeemed from slavery in colonial Maryland by the Georgia colony leader, James Oglethorpe. This lecture will explore the circumstances by which he emancipated himself from bondage, which included raising funds from various elite Britons who were interested in his Arabic literacy and Islamic faith. Ayuba's story highlights the intersection of Britain's Radical Enlightenment, a movement that, among other things, generated new curiosity about Islam and its history, and the operation of the Anglo-American Atlantic slave trade in the eighteenth century.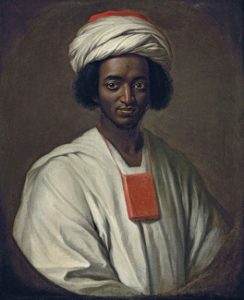 Catherine Molineux is Associate Professor of History and Director of Graduate Studies at Vanderbilt University. She holds a Ph.D. and an M.A. from Johns Hopkins University and a B.A. in History (with Honors)/ B.S. in Microbiology from the University of Texas at Austin, summa cum laude. Trained in history, literary criticism, and art history, her interdisciplinary scholarship focuses on the history of the early modern British Atlantic (including early North America and the Caribbean, Britain, and West Africa), with special emphasis on visual culture and on race, slavery, and empire. She published Faces of Perfect Ebony: Encountering Imperial Slavery in Imperial Britain (Cambridge, Mass.: Harvard University Press, 2012) and is working on a new book, tentatively entitled "The Making of Kings: African Sovereignty in the British Atlantic World" with support from a 2013–14 ACLS Charles A. Ryskamp Fellowship and Vanderbilt's Chancellor's Faculty Fellowship (2016–2018).
No registration is required. There is no charge for this event.
Questions?
Contact Jeanette LaVere at jlavere@humnet.ucla.edu or 310-206-8552.