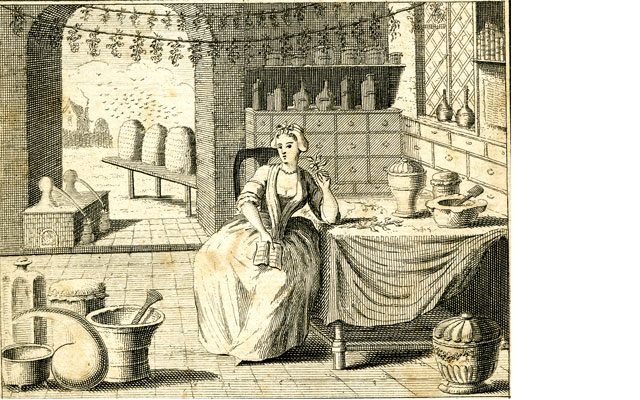 Date/Time
Saturday, June 29, 2019
10:00 am – 1:00 pm
Location
William Andrews Clark Memorial Library
2520 Cimarron Street
Join us for an interactive, multi-sensory workshop in which participants will study, prepare, and taste historical recipes drawn from the Clark Library's collections, acknowledging the varied ways in which we acquire knowledge through both reading and doing.
Recipe books represent generations of familial and social bonds as well as networks between manuscript and print culture. They also demonstrate relationships between text and performance. In this workshop led by Dr. Marissa Nicosia, Assistant Professor of Renaissance Literature at Penn State Abington, Clark Fellow, and author of the blog Cooking in the Archives, we will explore issues of authenticity in temporal translation from past to present as we decide how to interpret centuries-old instructions for a modern kitchen. We will then make historical recipes for jumball cookies, lemonade, and rosewater ice cream in the Clark's onsite kitchen, and enjoy them with coffee and tea.
Registration is free. No prior culinary experience is needed. Free parking is available onsite.
Space is limited to 20 participants, who will be determined by lottery. To enter the lottery, please complete and submit the booking form below. The lottery will be open through Wednesday, June 12. All lottery entrants will be notified of their status via email shortly thereafter.
All participants will be asked to sign UCLA's general waiver. A list of ingredients will be provided to participants in advance of the event. The Clark Library will provide ingredients and equipment. Please note that due to the nature of the recipes, this event will not be gluten- or dairy-free.
If you have any questions about this event, please contact Anna Chen at achen@humnet.ucla.edu.
---
Booking Form
Bookings are currently closed for this event.