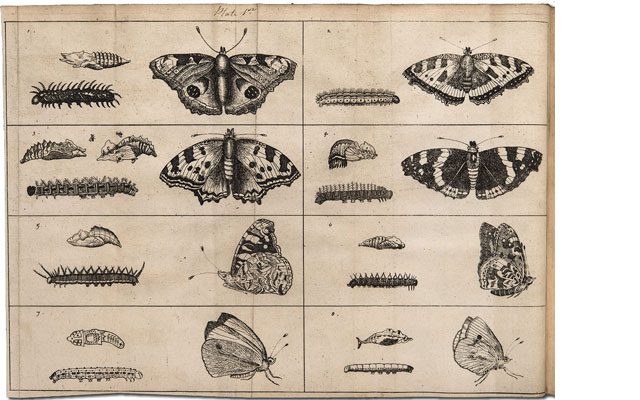 Date/Time
Saturday, June 8, 2019
9:00 am – 12:00 pm
Location
William Andrews Clark Memorial Library
2520 Cimarron Street
A workshop co-sponsored by the Natural History Museum of Los Angeles County
The Clark Library preserves and provides access to over 130,000 books, manuscripts, and artworks dating from the 15th century to the present. But there is a library of living things outside the Clark, too. This winter we became home to a Red-Flanked Bluetail, a rare avian visitor from Siberia, which drew nearly a thousand (human) visitors from all over the world. What other surprises do our five acres of urban green space hold?
Come join us for the next installment in our series of interactive, multisensory workshops, designed to acknowledge the varied ways in which we acquire knowledge through both reading and doing. This family-friendly event will bring the Clark's entomological holdings—both inside and out—to the fore, as Clark librarians and scientists from the Natural History Museum of Los Angeles County lead explorations of both printed and living insects at the library. The art of illustration and advances in printing technologies were critical to the development of entomology. Participants will have the opportunity to see first and early editions of the lavishly-illustrated books that shaped entomology alongside museum specimens in the library's historic indoor spaces, and look for living examples in the library's gardens during an insect BioBlitz guided by NHMLA educators.
The program will begin promptly at 9:00 a.m. with a presentation on the Clark Library's history and collections, as well as a brief tutorial on iNaturalist, an optional tool to help participants build the library's biodiversity catalog. Participants will then be able to complete the indoor and outdoor workshop activities in any order they choose, at their own pace. A light buffet lunch will be served.
This event is free. Participation is limited and reservations will be on a first-come, first-served basis. Children of all ages welcome!
More information: 
What is a BioBlitz?
As defined by the National Geographic Society, "A BioBlitz is an event that focuses on finding and identifying as many species as possible in a specific area over a short period of time. At a BioBlitz, scientists, families, students, teachers, and other community members work together to get a snapshot of an area's biodiversity."
What is iNaturalist?
iNaturalist is a crowd-sourcing tool for documenting organisms in the natural world.  It's a particularly great tool for collecting BioBlitz data and makes it easy to photograph and document discoveries.
https://www.inaturalist.org/
Here are some of the things iNaturalist users have already seen at the Clark Library.  What else can we find? https://www.inaturalist.org/projects/clark-library-biodiversity
Community Science @ NHMLA|
Get to know our partners at the Natural History Museum of Los Angeles County: https://nhm.org/nature/community-science
@natureinla on Instagram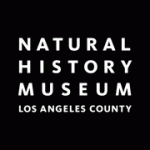 N.B.
Bookings will close after all 60 reservations have been received. If bookings are full, you can ask to be added to the wait list for this event. To be added to the wait list please email c1718cs@humnet.ucla.edu with your full name, phone number, and the number of people in your party. If space becomes available, we will notify those on the wait list in the order requests were received.
---
Booking Form
Bookings are currently closed for this event.