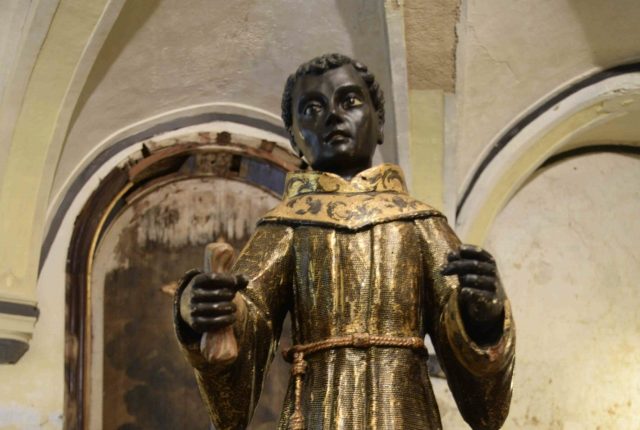 Date/Time
Wednesday, March 8, 2017
4:00 pm – 5:00 pm
Location
Royce Hall, Room 306
10745 Dickson Plaza
Early Modern Cosmopolitanisms Lecture
—Erin Kathleen Rowe, Johns Hopkins University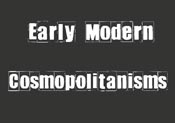 Erin Kathleen Rowe's current research traces the rise and circulation of devotion to black saints throughout the early modern Catholic world. Some of the key sources for the centrality of cults of black saints in early modern devotion are the surviving images—almost all polychrome sculpture dating from the seventeenth and eighteenth centuries. In this lecture Rowe focuses on sculpture of Saints Benedict of Palermo, Efigenia, and Elesbaan found in Iberian churches, some of which persist as objects of contemporary devotion. Close analysis of these works—their decoration, placement, and patronage—reveals the ways in which various audiences understood, grappled with, and ascribed meaning to blackness and black bodies in the early modern period.
Erin Kathleen Rowe is an assistant professor of history at Johns Hopkins University. Her first monograph, Saint and Nation, was published in 2011. She received an ACLS fellowship (2015–16) for her new project, "Black Saints in Early Modern Global Catholicism." An article from this project appeared in the June 2016 edition of the American Historical Review.
This lecture is presented as part of Early Modern Cosmopolitanisms, a lecture series hosted by the Transnational Subjects and Early Modern Empire Working Group and sponsored by the UCLA Center for 17th- & 18th-Century Studies.
No registration is required.
Questions?
Contact Jeanette LaVere at jlavere@humnet.ucla.edu or 310-206-8552.
---
Image:
Saint Benedict of Palermo, Igreja de São Domingos, Elvas, Portugal