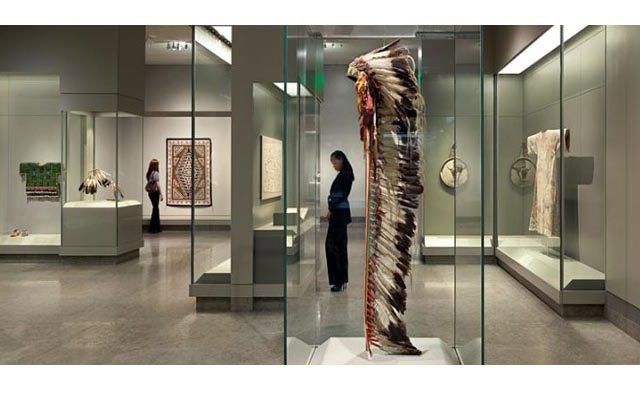 Date/Time
Tuesday, November 17, 2020
4:00 pm – 5:30 pm
Online Event
Presented by Rebecca Hernandez, MFA, Ph.D., Director, American Indian Resource Center, University of California, Santa Cruz
Hosted by the Indigenous Material & Visual Culture of the Americas (IMVCA) Working Group
Co-sponsored by the UCLA Center for 17th- & 18th-Century Studies, UCLA William Andrews Clark Memorial Library, and the UCLA American Indian Studies Center
This presentation examines the inherent complexities in the academic study and public representation of American Indian culture(s), and how the categorization and defining of Native American objects aids in the construction of American Indian identity.
Rebecca Hernandez (she/her) is the Director of the American Indian Resource Center at UC Santa Cruz where her work is focused on the retention of Native students and developing programs that promote a better understanding of American Indian culture and lifeways in the university setting. She has taught courses in Ethnic Studies, American Studies, Anthropology, American Indian Studies, Museum Studies and Art History in universities and community colleges. Her academic expertise is in American Studies with a concentration in Native American Studies and Visual Culture.
Photo courtesy of the Nelson-Atkins Museum of Art.
This event is free of charge, but you must register to attend in advance. All audience members will receive instructions via email after registration. Click the following link to register: https://bit.ly/2TAbo7T