Published: March 3, 2023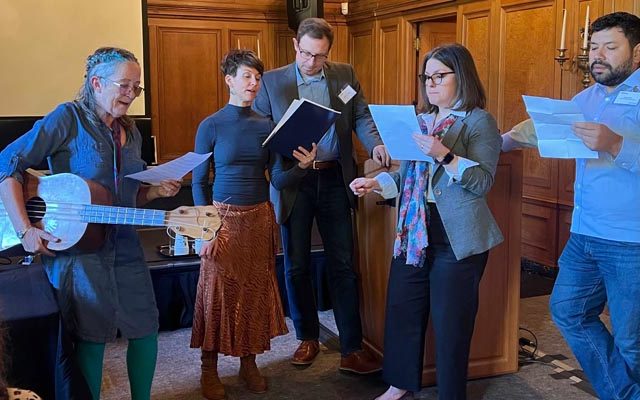 On February 3–4, 2023, 13 scholars of music, literature and history convened at the Clark Library to discuss the sounds of the early Atlantic world in broad disciplinary and geographic contexts. Presentations spanned several regions, including Haiti, Mexico (or New Spain), Jamaica, Brazil, Spain, Pennsylvania, Algiers and more. While some presentations directly addressed musical exchange among these diverse areas, resonances among others became apparent in dialogue.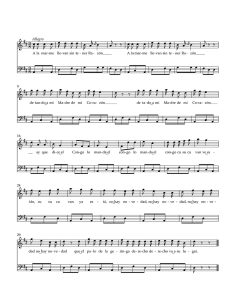 In addition to sound's intersections with themes like race and colonialism, several lines of inquiry stood out during the conference. For instance, some speakers considered how attending to sonic material and performance challenges the dominant, written narratives of the traditional archive. Their research illustrated how focusing on sonority draws non-European voices into our histories. Along the same lines, several presenters considered sound's role in imagining and solidifying communities. Others asked if paradigms of "authenticity," agency or resistance do enough to amplify the many ways that Black, African and Indigenous people contributed to Atlantic soundscapes. Still others delved into questions of performance and reception, both historical and contemporary. All of these themes and different disciplinary viewpoints made for a rich exchange of ideas.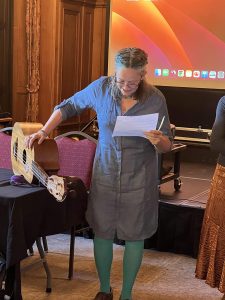 Of course, no conference on sound would be complete without a performance. Thanks to Elisabeth Le Guin's transcription efforts, a group sight-read one of the pieces discussed at the event: the "Tonada El congo a voz y Bajo para baylar Cantando" from the Baltasar Jaime Marínez Compañón's 18th-century manuscript Trujillo del Perú, housed today at Madrid's Biblioteca del Palacio Real.
–Sarah Finley, Associate Professor of Spanish, Christopher Newport University