Published: January 19, 2023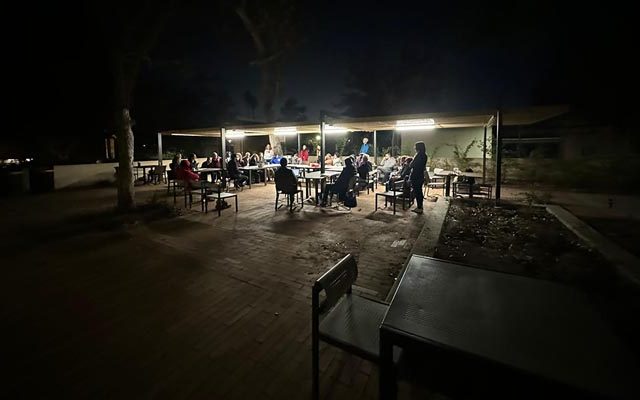 The Western Ottomanists' Workshop (WOW) 2022 took place on November 18–19, 2022, with assistance from The Center and Clark Library. This happened to coincide with the sudden graduate student strike, requiring us to make some dramatic last-minute changes to our program and venues. On Day 1 we moved outside Bunche to an outdoor location (outside YRL). On Day 2 we moved off the UCLA campus to USC in order to honor the picket line but not compromise the benefits to graduate student presenters at the workshop, especially those who were already on their way to LA from distant places like Canada and Texas. These decisions were undertaken in consultation with graduate student organizers of WOW who were also involved in the strikes.
In spite of our venue changes, there were many highlights. Day 1 began with a speech by one of our graduate students explaining the rationale for the strikes and clarifying the situation to our visitors from afar. We then proceeded with our hybrid workshop outdoors, beaming audio all the way from Austin, TX and Tokyo, Japan through my speakers. Although it became quite chilly as night fell, we kept warm by drinking hot chocolate and sharing winter jackets and scarves. (I'd brought extra in case.)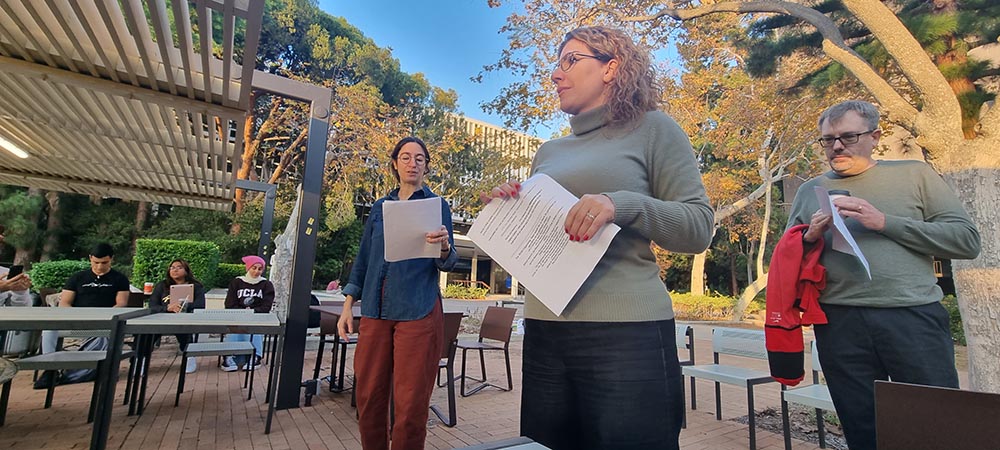 On day 2, we carpooled participants from the UCLA Guest House to USC. Thanks to our colleague Richard Antaramian (USC, History), we were able to secure a classroom at USC literally two days before, on November 17, 2022. He also arranged two of his graduate students to operate the IT system and other logistics in the room—on a Saturday, no less. We ended the two-day workshop with an Ottoman music lecture and demonstration by a team from UCLA Ethnomusicology. Everyone celebrated afterwards with catered Uyghur cuisine for dinner.
–Koh Choon Hwee, Assistant Professor, UCLA Department of History