Core Program
---
2016–17
Entertaining the Idea: Shakespeare, Philosophy, Performance
—organized by Julia Reinhard Lupton, University of California, Irvine; Lowell Gallagher, University of California, Los Angeles; and James Kearney, University of California, Santa Barbara
co-sponsored by
UCLA Office of Interdisciplinary & Cross Campus Affairs
UCLA Department of English
UCI Shakespeare Center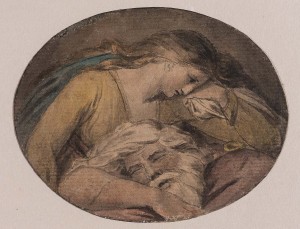 To me she speaks; she moves me for her theme:
What, was I married to her in my dream?
Or sleep I now and think I hear all this?
What error drives our eyes and ears amiss?
Until I know this sure uncertainty,
I'll entertain the offer'd fallacy.
—from The Comedy of Errors
To entertain is to delight and amuse but also to receive guests and hence to court risk, from the real dangers of rape, murder, or jealousy to the more intangible exhilaration of self-disclosure and captivation in response to another. To entertain an idea is to welcome a compelling thought or beckoning fiction into the disinhibited zone of speculative play. "I'll entertain the offer'd fallacy," says Antipholus of Syracuse as he abandons himself to the comedy of errors. Like Antipholus, readers of fictions and viewers of plays entertain "themes" and "dreams" on their way to recognition and new knowledge as a mode of testing the significance and reach of the thought-things and person-problems, encountered in a world co-created by their imaginative participation.
Conference 1: Key Words
October 7–8, 2016
Entertaining the Idea: Shakespeare, Philosophy, Performance will stage a series of encounters between performance and philosophy in Shakespearean drama, encounters designed both to illumine the plays in their poetic and theatrical amplitude and to explore what philosophy and performance might offer each other in 21st-century literary studies. The aim is to take up drama's capacity to enhance experience, extend attention, exercise judgment, test existential limits, and assert common bonds. Key words in this enterprise include entertainment, acting, acknowledgement, hospitality, and ways of life, concepts explored in the opening conference.
Conference 2: Cut Him Out in Little Stars: Romeo and Juliet in Diaspora
January 20–21, 2017
The second conference addresses the international migrations of Romeo and Juliet and the philosophical repercussions wrought by translation, adaptation, and media transfer.
Conference 3: First Philosophy, Last Judgments: The Lear Real
April 28–29, 2017
The final conference queries the limits of performance in an exploration of King Lear on stage and off. Over the course of the year, philosophy's commitment to the formation and transformation of persons through spiritual exercise finds its neighbor in drama's arts of action, audition, and the conduct of living. To what extent, we ask, do Shakespeare's plays train their many audiences to entertain ideas: to access drama as a means of tending and attending to self, others, and world in evolving stances of care and repair as well as inquiry and exegesis?
Images
William Blake, 1757–1827
Juliet Asleep (illustration to Shakespeare) & Cordelia and the Sleeping Lear (illustration to Shakespeare)
Pen and watercolor on paper, ca. 1780
Museum of Fine Arts, Boston
---
2017–18
Becoming Media
—organized by Sarah Tindal Kareem, University of California, Los Angeles, and Davide Panagia, University of California, Los Angeles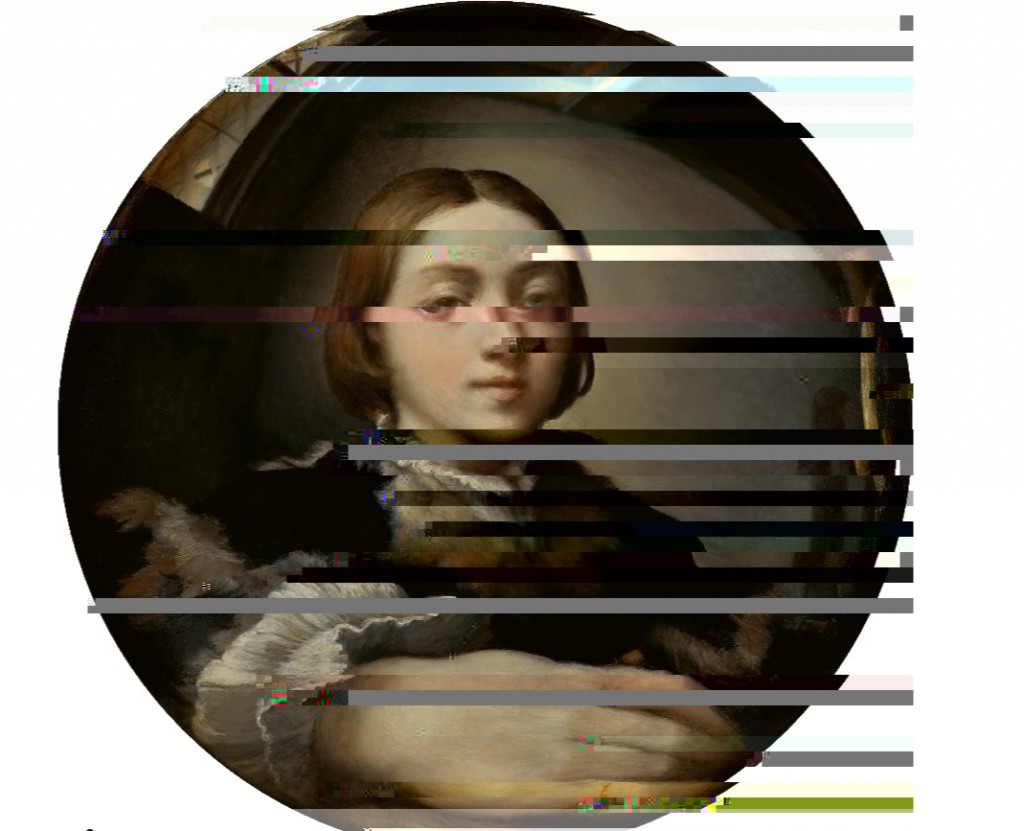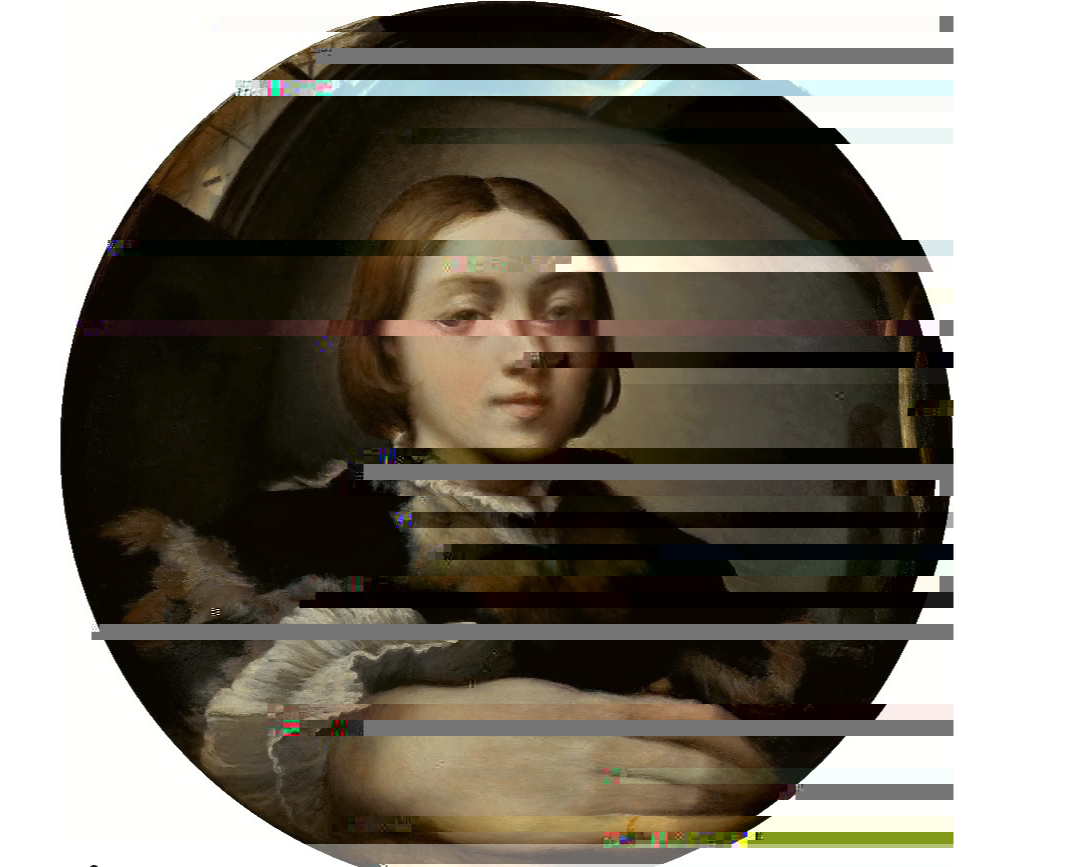 In his seminal essay "Genesis of the Media Concept," John Guillory speaks of the "absent but wanted" concept of medium in the history of Western thought. A diffusion of proto-mediatic political, aesthetic, philosophical, and scientific modes of handling media objects proliferate in the early modern and modern periods, despite the absence of a clearly articulated concept of medium such as that referred to by Guillory. It is in this space of a yet unspecified, though pervasive and prolific culture of media handling, that we may speak of a "becoming media."
This series of conferences investigates in an interdisciplinary manner this diffusion of practices, objects, and modes of attention that generate an emergent concern with media in the early modern and modern periods. Given the recent development of new interdisciplinary fields of research in the humanities and social sciences—including but not limited to critical digital studies, media archeology, and digital humanities—as well as the proliferation of political and aesthetic research on the entanglement of media, ecologies, and global life, the conferences are well positioned to at once converge and showcase the diversity of theoretical and empirical research in and around the idea of a becoming media.
The conference series is designed so as not to focus exclusively on traditional periodicities or historical trajectories, but to articulate the emergent practices of engagement with media objects, and the ideas, technologies, and attentional modes solicited by such practices. This Core Program concerns the intersection of such material practices with theoretical reflection in order to contribute to an understanding of the experiential domain of a becoming media.
The two organizers, Sarah Kareem and Davide Panagia, have begun to develop this area of research in their own individual publications. Kareem's recent article in Critical Inquiry, "Flimsy Materials: Or, What the Eighteenth Century Can Teach Us about Twenty-First Century Worlding," articulates an imagined origin of current digital life in the tradition of philosophical skepticism of the Scottish Enlightenment; while Panagia's recent monograph, Impressions of Hume: Cinematic Thinking and the Politics of Discontinuity similarly argues that David Hume is a proto-cinematic thinker whose theories of mental life and personal identity offer a trenchant critique of the desire for consistency and coherence in democratic political practices. Combining these diverse but overlapping orientations to philosophy, aesthetics, and media studies, the program enables a rich and lasting set of questions and debates regarding the persistent entanglement of media objects in the formation of modern political and aesthetic life.
Conference 1: Objects
October 27–28, 2017
"Objects" approaches the long history of media by way of material culture and the history of technology. The first conference gathers scholars who are concerned with the ways in which particular forms—codex, file, document—shape the ways in which we have historically consumed and continue to consume information.
Conference 2: Practices
February 23–24, 2018
"Practices" focuses on practices from collage to "commonplacing" associated with particular media. The second conference will be especially concerned with exploring the relationship between current practices in the digital humanities and older models of data collection and analysis. We hope that participants' presentations will illuminate the bi-directional flow between old and new media: the way that delving into early modern media practices from theatrical illusion to dictionary making can reframe the way we understand our own relationship to our current media landscape, as well as vice versa.
Conference 3: Attentional Modes
April 27–28, 2018
"Attentional Modes" investigates how given media privilege or encourage particular modes of engagement such as play, immersion, or diffused attention. Participants may approach this problem diachronically or synchronically, whether considering the history of a particular attentional mode or examining the attentional constraints and opportunities afforded by various media forms in a given historical moment.
---
Image
Parmigianino, 1503–1540
Self-Portrait in a Convex Mirror
ca. 1524
Oil on convex panel
Kunsthistorisches Museum