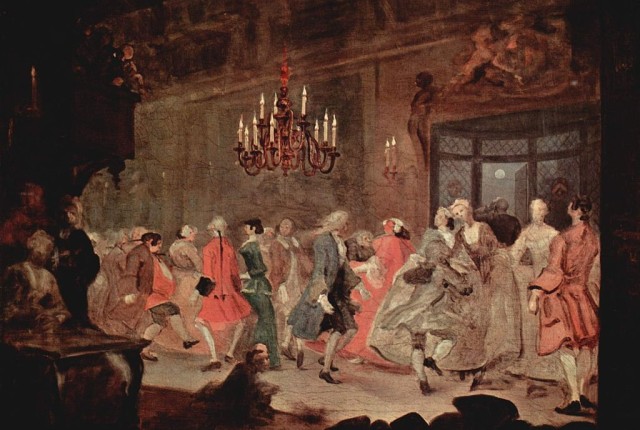 Date/Time
Wednesday, October 7, 2015
4:00 pm – 6:00 pm
Location
Royce Hall, Room 314
10745 Dickson Plaza
Please join us as we commemorate the 30th anniversary of the UCLA Center for 17th- & 18th-Century Studies with an event featuring "Tea, Women, and Civilization: Towards a Global History of Europe," a lecture by Lynn Hunt (History, UCLA). A celebratory reception will follow the lecture. We look forward to sharing highlights of the Center's first thirty years with special guests, supporters, and dear friends.
---
Program
Tea, Women, and Civilization: Towards a Global History of Europe
—a lecture by Lynn Hunt, University of California, Los Angeles
The European notion of civilization with its built-in sense of cultural superiority is now a commonplace (and a common target of criticism), but less is known about its theoretical crystallization in the early modern period. The idea developed in response to changing global cultural and economic contexts and their mediation by women, both European and non-European. The fabulous increase in tea imports after 1700, the changing representations and roles of women, and the development of a civilizational narrative in Scottish moral philosophy are all parts of the story.
Lynn Hunt is Distinguished Research Professor at UCLA and was the Eugen Weber Professor of Modern European History (emerita 2013). She has taught at the University of Pennsylvania (1987–98) and UC, Berkeley (1974–87), while authoring, co-authoring, or editing books on the origins of human rights, the French Revolution, historical method and epistemology, time in history, the eighteenth-century sources of religious toleration, and the history of pornography as well as widely used textbooks on western civilization and the French Revolution. Lynn Hunt was President of the American Historical Association in 2002 and awarded the Nancy Lyman Roelker Award for graduate mentorship by the American Historical Association in 2010. Her most recent book, Writing History in the Global Era, was published by W. W. Norton in September 2014.
---
Image
William Hogarth (1697–1764)
The Dance, ca. 1745
Source: The Yorck Project
---
Booking Form
Bookings are currently closed for this event.