Date/Time
Wednesday, March 11, 2015
4:00 pm
Location
Little Theater, Macgowan Hall
245 Charles E. Young Dr., East
Early Modern Cosmopolitanisms Lecture
—Kimberly Lynn, Western Washington University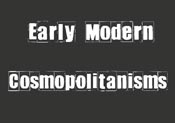 Spain's inquisitors are among the most infamous historical figures, yet little has been known about them as individuals. This lecture examines the logics of sixteenth- and seventeenth-century inquisitorial careers, exploring their mobility and the importance of place to inquisitorial action. It charts the variety of networks—intellectual, ecclesiastical, familial—in which inquisitors participated, and the ways in which inquisitors acted in a range of social, political, and religious worlds. This attention to inquisitors as individuals disrupts an excessively mechanized vision of the Spanish Inquisition and seeks to offer other ways to consider the roles played by inquisitors in localities across the early modern Hispanic world.
An historian of the early modern Iberian world, Kimberly Lynn received her Ph.D. from Johns Hopkins University in 2006. She is currently an Associate Professor at Western Washington University and the author of Between Court and Confessional: The Politics of Spanish Inquisitors (Cambridge University Press, 2013).
This lecture is presented as part of Early Modern Cosmopolitanisms, a lecture series hosted by the Transnational Subjects and Early Modern Empire Working Group and sponsored by the UCLA Center for 17th- & 18th-Century Studies.
No registration is required.
Questions?
Contact Jeanette LaVere at jlavere@humnet.ucla.edu or 310-206-8552