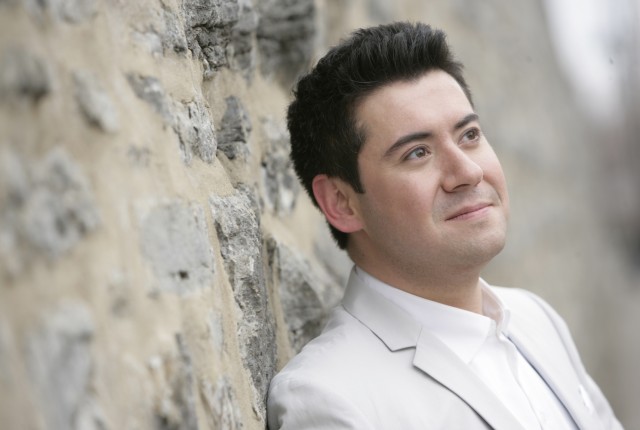 Date/Time
Sunday, March 5, 2017
2:00 pm – 4:00 pm
Location
Jan Popper Theater, Schoenberg Music Building
445 Charles E. Young Drive, East
Chamber Music at the Clark concert seating is determined via lottery. The booking-by-lottery entry form for Ian Parker seats posts here on Tuesday, January 10, 2017. Lottery registration closes Tuesday, January 31, 2017.
Learn more about the booking-by-lottery system for securing Chamber Music at the Clark seats.
UPDATE: A limited number of second chance tickets are available below.
Ian Parker, piano
Magnetic, easy-going, and delightfully articulate, Canadian pianist Ian Parker captivates audiences wherever he goes. He has appeared with the philharmonic orchestras of Buffalo, Calgary, and Louisiana; the Cincinnati Chamber Orchestra; the Cleveland Orchestra at Blossom; and the symphonies of Cincinnati, Edmonton, Honolulu, Kitchener-Waterloo, Long Beach, National/Washington, D.C., Quebec, Regina, San Francisco, Toronto, Vancouver, Victoria, Virginia, and Winnipeg, among others.
---
Program
Joseph Haydn (1732–1809)
Variations in F Minor, Hob. XVII:6
Franz Schubert (1797–1828), transcribed by Franz Liszt (1811–1886)
Auf dem Wasser zu Singen, D. 774
Gretchen am Spinnrade, D. 118
Ludwig van Beethoven (1770–1827)
Sonata No. 12 in A-flat Major, op. 26
Andante con variazioni
Scherzo. Allegro molto
Marcia funebre sulla morte d'un eroe. Maestoso andante
Allegro
George Gershwin (1898–1937)
Three Preludes
Allegro ben ritmato e deciso
Andante con moto e poco rubato
Allegro ben ritmato e deciso
Intermission
Johannes Brahms (1833–1897)
Variations and Fugue on a Theme by Handel, op. 24
Reception
---
Booking Form
Bookings are currently closed for this event.