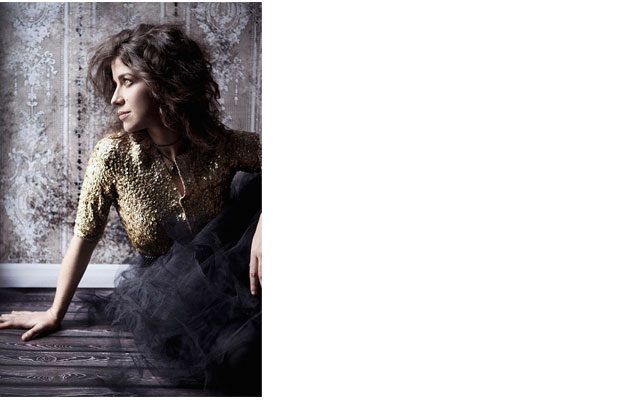 Date/Time
Sunday, March 4, 2018
3:00 pm – 4:30 pm
Location
William Andrews Clark Memorial Library
2520 Cimarron Street
Arts on the Grounds

—A recital-monologue by Inna Faliks (UCLA)
Inna Faliks is a spellbinding Ukranian-born pianist with a glowing international reputation. Her long-standing practice of alternating musical interludes with the spoken word takes the form of narrative storytelling in Polonaise-Fantasie, Story of a Pianist. This captivating work chronicles Faliks' life's path: her family's emigration to America, her formative early influences, and her evolution as an artist. It's also her love story, as she is reunited as an adult with the childhood friend who is now her husband. Each episode of Inna Faliks' saga, written and narrated by the pianist herself, alternates with a beautifully played masterpiece—from composers including Bach, Beethoven, Chopin, and Mozart—that is closely connected to her life story from childhood onward. Music and words combine to spin a powerful and moving tale.
Inna Faliks has established herself as one of the most exciting, committed, communicative, and poetic artists of her generation. Renowned for her versatility, she is equally at home in the great concerti, standard solo repertoire, chamber music, interdisciplinary projects, and work with contemporary composers. Her distinguished career has taken her to numerous recitals and concerti in prestigious venues in the United States, Europe, and Asia, and she is the winner of many competitions, including the Pro Musicis International Award. She is the founder and curator of Music/Words, a series that pairs live performances with readings by established contemporary poets. The series has been heard and seen, live and on the radio, nationwide for eight seasons. Inna Faliks is Professor of Piano at the UCLA Herb Alpert School of Music, where she is also Head of Piano.
---
Program
Basso Ostinato — Rodion Shchedrin (Born 1932–)
Prelude and Fugue in G-sharp Minor, BWV 863 — Johann Sebastian Bach (1685– 1750)
Ballade in Black and White — Jan Freidlin (Born 1944– )
composed for Inna Faliks and premiered in Weill Hall in 2011
Fantasia in D Minor, K. 397 — Wolfgang Amadeus Mozart (1756–1791)
The Maiden's Wish — Frédéric Chopin (1810–1849)
(arr. Franz Liszt (1811–1886))
"La campanella" — Niccolò Paganini (1782–1840) / Franz Liszt (1811–1886)
Polonaise-Fantaisie, Op. 61 — Frédéric Chopin (1810–1849)
Bagatelles, Op. 126 — Ludwig van Beethoven (1770–1827)
Bagatelle No. 1
Bagatelles No. 2 and No. 3
Bagatelle No. 4
Bagatelle No. 5
Bagatelle No. 6
Reception
---
Ticket prices:
$25 general admission
$10 UCLA student
Please note, a limited number of student tickets are available for UCLA students only. Students must enter their student ID number in the "Registration Confirmation #" box on the checkout page to receive the reduced price.
Tickets are sold on a first-come, first-served basis and are non-refundable.
---
About Arts on the Grounds
UCLA's William Andrews Clark Memorial Library seeks to create intersections between literature and the performing arts though its Arts on the Grounds program. The Clark launched the collaboration in 2012–13 with L.A. Theatre Works, which brought to the library's drawing room a dramatic version of Jane Austen's Pride and Prejudice, as well as Pierre Corneille's The Liar. Building on the excitement over this initiative, Arts on the Grounds expanded to include outdoor performance programs featuring modern interpretations of classical theater and site-specific productions designed for the Clark's five acres of beautiful gardens, public spaces, outdoor "rooms," and lawns.
For more information, please visit www.1718.ucla.edu/about/arts/.
---