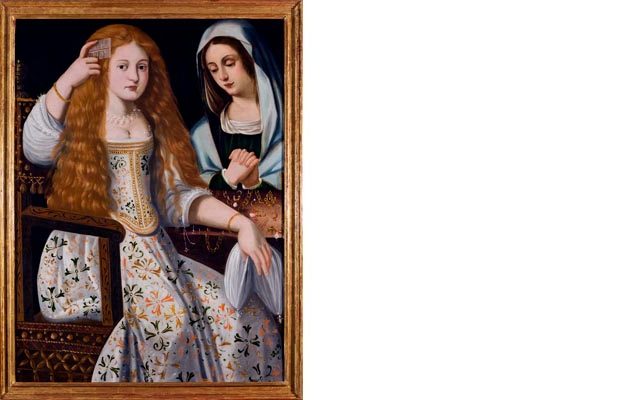 Date/Time
Friday, December 4, 2020
2:00 pm – 4:00 pm
–organized by Barbara Fuchs (UCLA)
Online event via Zoom
This event is free of charge, but you must register in advance to attend. All audience members will receive instructions via email after registration. Click the following link to register directly with Zoom: https://ucla.zoom.us/meeting/register/tJcrde-prz8iGdFix0bWId6_sqiyacfNGg2Q
The history of theater is intimately bound up with the creation of public fora, the development of the city, and notions of citizenship. Theater examines both our private and our social concerns on a shared stage; it has always thrived when it can provide a commons—a meeting place for minds and spirits. In the early modern period, which saw the first large-scale commercial theaters, performances occurred outdoors, moving from the streets to informal spaces that only gradually developed into open-air theaters, with little in the way of scenery or other apparatus. Whether at the edges of the city, as in London, or at its heart, as in Madrid, theaters offered a place to reflect on community and belonging. Across the Hispanic world, performances were authorized despite moralists' misgivings because they helped pay for social services through the hospitales de pobres. Early modern theater thus offers a model of relevance and resilience: although it was periodically censured and repeatedly closed down during epidemics, it remained flexible enough to adapt or relocate while continuing to engage audiences.
The Covid-19 pandemic has both exposed and exacerbated crises in the world of theater. There is a widespread sentiment among practitioners and critics alike that the closure of the theaters should afford the chance to come back stronger, rethinking key questions of form, audience, access, and funding models. Given the long history of theaters closed due to plague and political unrest, what lessons might we learn for how best to reflect, regroup, and reimagine theater going forward?
As part of the Center & Clark's year-long core program "Resituating the Comedia," we have convened a number of key figures in the Los Angeles theater world—directors, playwrights, producers, scholars—for two roundtables to be held on December 4, 2020 and January 15, 2021 to examine the affordances of the pandemic closures in light of the long history of urban theatermaking and theater's enduring role as a civic commons. Our goal is to produce a set of recommendations for the theater.
We have also commissioned brief proof-of-concept digital theater pieces that enliven the classics in new formats. These will be presented at the January 15 roundtable session; we expect progress reports from the artists at the December 4 roundtable.
Key questions will include:
What models of resilience does theater history offer contemporary practitioners (alternative modes/locations)?
How can theater draw on its own history in bridging this transitional period, and how can it reemerge as a different sort of public art?
What new affordances—more democratic access, greater diversity, transnational collaboration, lower bars to entry, etc.—has the pandemic yielded, and how might they be made permanent?
What role can the classics play in appealing to audiences now? How can audiences be re-engaged, expanded, and renewed?
What types of performance experimentation do periods of crisis elicit?
How can theater provide community and a space for urgent cultural conversations through various media?
Program
2:00 – 2:30 p.m.
Presentations (approximately 2 minutes each)
Kristy Edmunds, UCLA's Center for the Art of Performance
Olga Garay-English, OMGArtsplus
Michael Hackett, University of California, Los Angeles
Erith Jaffe-Berg, University of California, Riverside
Jessica Kubzansky, Boston Court Pasadena
Julia Reinhard Lupton, University of California, Irvine
Charles McNulty, Los Angeles Times
Edgar Miramontes, REDCAT (Roy and Edna Disney/CalArts Theater)
Jonathan Muñoz-Proulx, A Noise Within
Jon Lawrence Rivera, Playwrights' Arena
Gabby Shawcross, Gensler Digital Experience Design, Los Angeles
Madhuri Shekar, Playwright
Sean Stewart, Author & Experience Designer
2:30 – 3:30 p.m.
Discussion (moderated by Barbara Fuchs)
3:30 – 3:45 p.m.
Artist Presentations (approximately 5 minutes each)
Annie Loui, University of California and Artistic Director, CounterBalance Theater
Allan Flores and Fernando Villa, Efe Tres Teatro
Elena Araoz, Princeton University
3:45 p.m.
Concluding Remarks
---
Bios
Kristy Edmunds, UCLA's Center for the Art of Performance
Kristy Edmunds (artist, curator, keynote speaker) is currently the Executive and Artistic Director of UCLA's Center for the Art of Performance (CAP UCLA), a leading presenter of contemporary performance.  In recognition of her contribution to the arts, Edmunds was named a 2016 Chevalier (Knight) de L'Ordre des Arts et des Lettres by the French Government and was the inaugural recipient of the Berresford Prize by United States Artists (USA) in 2018. Edmunds' previously held positions at acclaimed institutions in Portland, Australia and New York. Visit CAP UCLA's website for more on her background.
Olga Garay-English, OMGArtsplus
Olga Garay-English is Senior Advisor to Chile's Fundación Teatro a Mil. She was Executive Director of the Ford Theatres (2016-2019). She is Senior Advisor to Staging Change, a project of NYU's John Brademas and the Social Impact of the Arts Project, University of Pennsylvania, funded by the Andrew W. Mellon Foundation.
Olga was Executive Director, City of LA Department of Cultural Affairs (2007-2014). She was founding Program Director for the Arts for the Doris Duke Charitable Foundation (1998-2005) awarding $145 million to organizations in the U.S. and abroad. She is a Chevalier dans l'Ordre des Arts et Lettres.
Michael Hackett, University of California, Los Angeles
Michael Hackett is a theater director and professor in the UCLA School of Theater, Film and Television. In March 2020, he was named the winner of the Witkacy Prize by the Warsaw Centre of the International Theatre Institute.  He has directed five staged readings of plays translated by the UCLA working group on 'Comedia in Translation and Performance.'
Erith Jaffe-Berg, University of California, Riverside
Erith Jaffe-Berg is a Professor at the Department of Theatre, Film and Digital Production at UC Riverside. Her research focuses on the commedia dell'arte and performances by minority groups in Early Modern Italy. She has authored two books: Commedia dell'Arte and the Mediterranean: Charting Journeys and Mapping "Others" (2015) and The Multilingual Art of Commedia dell'Arte (2009), among other essays and articles. She is a member of the Son of Semele Theatre Ensemble and Theatre Dybbuk.
Jessica Kubzansky, Boston Court Pasadena
Jessica Kubzansky is a champion of innovation and artistic excellence, and the artistic director Boston Court Pasadena, a theatre primarily dedicated to adventurous new work and reenvisioned classics that engage the cultural conversation. She is also an award-winning director working locally and nationally on new works, classics, and exciting new adaptations of classics. Recently directed for Boston Court: the world premieres of Kit Steinkellner's Ladies, Sarah B. Mantell's Everything That Never Happened (written in response to Merchant of Venice) Stefanie Zadravec's Colony Collapse, RII (her own three-person reenvisioning of Shakespeare's Richard II), Michael Elyanow's The Children (a modern riff on Medea), as well as Luis Alfaro's Mojada, A Medea in Los Angeles (a co-production at the Getty Villa), and the New York and world premieres of Sheila Callaghan's Everything You Touch  (a co-pro with Rattlestick Playwrights Theatre at the Cherry Lane). Recently elsewhere: The Father with Alfred Molina (Pasadena Playhouse), Othello (A Noise Within), Jeanne Sakata's Hold These Truths (Arena Stage, San Diego Rep), Aditi Kapil's Orange (South Coast Rep), Aaron Posner's Stupid Fucking Bird (ACT Theatre Seattle). Most recently she directed a piece for Flash Acts, an international short play festival of Russian and American artists produced by Arena Stage in D.C.  Kubzansky has received numerous awards and honors, among them the Los Angeles' Drama Critics' Circle's Margaret Harford Award for Sustained Excellence in Theatre. Kubzansky teaches at UCLA, has an MFA in Theatre Direction from CalArts, and an BA in Creative Writing from Johns Hopkins and Harvard Universities.
Julia Reinhard Lupton, University of California, Irvine
Julia Reinhard Lupton is professor of English and co-director of the New Swan Shakespeare Center at the University of California, Irvine, where she serves as a dramaturg and runs academic and community programming. She is the author or co-author of five books on Shakespeare, including Shakespeare Dwelling: Designs for the Theater of Life and Thinking with Shakespeare: Essays on Politics and Life. Her current research and teaching focuses on Shakespeare and virtue, broadly conceived. She is a former Guggenheim Fellow and a former Trustee of the Shakespeare Association of America.
Charles McNulty, Los Angeles Times
Charles McNulty is the chief theater critic for the Los Angeles Times. He received his doctorate in dramaturgy and dramatic criticism from the Yale School of Drama. McNulty has taught at Yale, the New School, New York University, the City University of New York Graduate Center and is currently on the faculty of the California Institute of the Arts. McNulty, who started as a literary intern at the New York Public Theater in the days of Joseph Papp, is a former Village Voice theater critic and editor and chairman of the Obie Awards. He was also the chairman of the Pulitzer drama jury in 2010. He received the George Jean Nathan Award for Dramatic Criticism for the theater year 2009-10, the top prize for feature writing from the Society for Features Journalism in 2011 and several first place awards from the Los Angeles Press Club.
Edgar Miramontes, REDCAT (Roy and Edna Disney/CalArts Theater)
Edgar Miramontes, Deputy Executive Director & Curator of the Roy and Edna Disney/CalArts Theater (REDCAT), serves on the curatorial and management team for REDCAT's international, national and regional programming with an emphasis in dance, theater and performance.  Miramontes was the co-curator and co-producer of the Getty-led Pacific Standard Time Festival: Live Art LA/LA, an international celebration of art and performance, with more than 200 Latin American and Latinx artists supported by a major grant from the Getty Foundation. He served on the curatorial team for the National Performance Network's Performing Americas Program and has participated as a panelist for the National Endowment for the Arts, Mid Atlantic Arts Foundation, Network of Ensemble Theaters, L.A. Cultural Affairs Department, L.A. County Arts Commission, National Performance Network, and as a reviewer for MAP Fund and Creative Capital. He is currently on the Board of the National Performance Network and is an advisory committee member of The Japan Foundation, New York and New England Foundation for the Arts's National Theater Project.
Jonathan Muñoz-Proulx, A Noise Within
Jonathan Muñoz-Proulx is an Ovation Award-nominated director and is Director of Cultural Programming at A Noise Within. He serves on the Latinx Theatre Commons National Advisory Committee, is a member of the LA STAGE Alliance Ovation Rules Committee, and is a nominator for The Kilroy List. Muñoz-Proulx has previously served as Artistic Assistant at East West Players, Vice Chair of the Alliance of Los Angeles Playwrights, and Associate Producer of Skylight Theatre. He has adjudicated on grant panels for the California Arts Council and the Los Angeles County Arts Commission. Muñoz-Proulx was elected to the 2017 Emerging Arts Leaders Los Angeles Leadership Council, where he served as Programming Committee Co-Chair. He has worked with Center Theatre Group, LA Phil / Walt Disney Concert Hall, Los Angeles STAGE Alliance, Boston Court Theatre, Antaeus Theatre Company, Garry Marshall Theatre, The Industry, Company of Angels, 24th Street Theatre, Playwrights' Arena, Pacific Resident Theatre, Chalk Rep, Ensemble Studio Theatre / LA, After Hours Productions, Fever Events, Élan Ensemble, and Watts Village Theatre Company. Muñoz-Proulx has served as adjunct faculty to the USC MFA in Acting program, and he is the current Edgerton guest artist in residence at Occidental College.
Jon Lawrence Rivera, Playwrights' Arena
is the recipient of the first Career Achievement Award from Stage Raw. He has presented 15 modern-day adaptations of Spanish plays through the GOLDEN TONGUES series.  Most recently, Rivera directed the following world premieres for Playwrights' Arena: MARCH (a live garage play during the pandemic), I GO SOMEWHERE ELSE by Inda Craig-Galván, SOUTHERNMOST by Mary Lyon Kamitaki, BILLY BOY by Nick Salamone, LITTLE WOMEN by Velina Hasu Houston, BLOODLETTING by Boni B. Alvarez, THE ANATOMY OF GAZELLAS by Janine Salinas Schoenberg. Recipient of a NY Fringe Festival Award, an LA Weekly Award, and a five-time Ovation Award nominee, Rivera is the founding artistic director of Playwrights' Arena.
Gabby Shawcross, Gensler Digital Experience Design, Los Angeles
Gabby Shawcross is Design Director of Gensler's Digital Experience Design (DXD) Team in Los Angeles. He is interested in exploring the integration of digital technologies in physical experience to activate public space and enhance the built environment. His work fuses cinematic story-telling with spatial design, discovering new ways of bringing people together for unique shared experiences.
Before joining Gensler, Gabby created artworks and installations for respected institutions and international brands including Bloomberg, World Wildlife Fund, and Mayor Of London. He trained as an architect at the Bartlett School of Architecture, UCL and as a production designer at the National Film and Television School in the UK. He has also taught experimental postgraduate architecture studios at UCL and University of Westminster in the UK, and most recently at UCLA, here in Los Angeles.  
Madhuri Shekar, Playwright
Madhuri Shekar is the 2020 recipient of the Lanford Wilson Award for playwriting. Her plays include Evil Eye, In Love and Warcraft, A Nice Indian Boy, Queen, House of Joy and Dhaba on Devon Avenue. Her new film with Blumhouse, EVIL EYE, is now available for streaming on Amazon Prime.
Sean Stewart, Author & Experience Designer
Sean Stewart is one of the world's most influential interactive storytellers.  He co-created the Alternate Reality Game (ARG) genre, and served as the lead writer on groundbreaking collaborations with Steven Spielberg, Halo, and Nine Inch Nails.
Stewart is the author of twelve novels, including Galveston, winner of the World Fantasy Award. He has an Emmy Award for interactive television, and this summer he partnered with NIDA to write and direct Roundabout, an interactive farce live-streamed on Twitch.
Stewart has consulted on immersive story projects for Disney, the Royal Shakespeare Company, Amazon, Warner Brothers, and many others.
Artist Presentation Titles & Bios
Annie Loui, University of California and Artistic Director, CounterBalance Theater
Ovid: the mythological link between Spain and Italy
Annie Loui works as a director/choreographer, and is the Artistic Director of Counter-Balance Theater.  She trained with dancer Carolyn Carlson (at the Paris Opera), and studied in France with Etienne Decroux,  Ella Jarosivitcz and Jerzy Grotowski.  Original physical theater pieces have been seen in France, Monaco, West Germany, Italy, and in the United States at Jacob's Pillow Dance Festival, among other venues. She was the resident choreographer at the American Repertory Theater (A.R.T.), Boston and taught extensively for Brandeis and ART Harvard, before coming to the University of California, Irvine where she is Head of Acting for the MFA Actor Training Program.  Her book The Physical Actor is published by Routledge Press.  
Allan Flores and Fernando Villa, Efe Tres Teatro
La firmeza en la ausencia
Efe Tres Teatro is a company formed in 2012 by a team of scenic artists with the aim of showing in a fun way how the classics, especially from the Baroque era, still have a lot to tell us. So far our montages rescue the style of the ñaque and the bululú.
We are a company committed to the dissemination of classical Spanish theater. We create contemporary montages: agile and playful to dialogue with the public of the 21st century. With minimal scenic elements we appeal to the spectator's imagination, inviting them to watch from an active role. We want to erase the public's prejudices against classical theater by showing that it is current, fun and universal.
In 2013 we premiered El Príncipe Ynocente by Lope de Vega. In 2016 we partnered with the Mexican company Cabaret Misterio to produce Qué Con Quique Quinto?, a version for the whole family by Andrés Carreño, adapted from William Shakespeare's Henry V. In the same year we were part of the production team that achieved great success with the first edition of the International Classic Theater Festival Mx. In 2017 we premiered our latest show, El Merolico, in which we take up Cervantes's hors d'oeuvres in a boisterous one-man show.
Elena Araoz, Princeton University
Our presentation will be about out our short production of The Portrait of Juan Rana by Villaviciosa, translated by Dr. Peter E. Thompson
directed by Elena Araoz, director of theatre and opera, writer, performer, and faculty member at Princeton University
Elena Araoz directs theatre and opera internationally, Off-Broadway, regionally. Upcoming: Anna in the Tropics (Barrington Stage), online interactive experience Manic Monologues (McCarter), audio drama Nightfall (Audible), world premiere Garbologists (City Theatre), opera I Am a Dreamer Who No Longer Dreams (Resonance Works). A virtual production of Araoz's Sugar Skull replaced its second national tour. Her virtual a farm for meme was dubbed by The New York Times as "form-busting" for its unique combination of "box puppets, shadow play, live film and archival footage into a gorgeous mise-en-scène that feels theatrical in its purposefully homemade aesthetic." The Wall Street Journal raved, "A remarkable new environment for operatic experimentation," about her virtual CGI/motion-capture Alice in the Pandemic (White Snake). At Princeton she leads Innovations in Socially Distant Performance.
---
Image: Alegoría de la vanidad (supuesto retrato de la Calderona), courtesy of Patrimonio Nacional de España.