Date/Time
Friday, October 22, 2004–Saturday, October 23, 2004
All Day
Location
William Andrews Clark Memorial Library
2520 Cimarron Street
—a conference organized by Joseph Bristow, University of California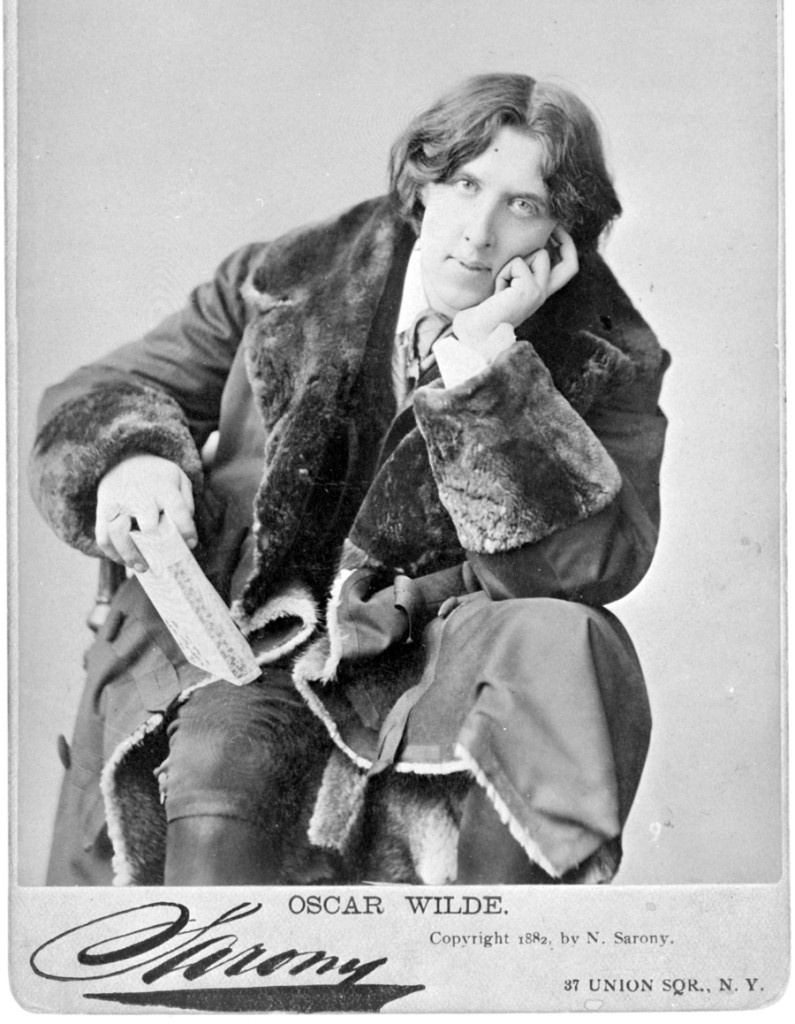 Oscar Wilde (1854–1900), by any account, was a legend in his lifetime. The legend began in the mid-1870s when the undergraduate Wilde told his Oxford peers that he found it hard to "live up" to the fancy blue china that decorated his rooms at Magdalen College. No sooner had he moved into London's artistic circles than he gained notoriety for his outlandish mannerisms as the ultimate aesthete of the age. Within a few years his celebrity as a "Professor of Aesthetics" led to his twelve-month lecture tour of North America, where his discussion of "The English Renaissance of Art" and "House Decoration" caused a stir.
By the late 1880s Wilde had established his name as a writer of ambitious critical prose in the tradition of Arnold, Ruskin, and Pater, and his gifted epigrammatic wit caught the public's attention. In 1890 his remarkable novel, The Picture of Dorian Gray, was withdrawn from sale by booksellers in England because reviewers were offended by what they perceived to be its homosexual subtext. Thereafter, Wilde turned his hand to 'Society Comedies', which started with the immensely successful Lady Windermere's Fan (1892). Meanwhile, his interest in experimental drama resulted in his French-language play, Salomé, upon which the Lord Chamberlain's office imposed a ban because it was found to be "half-biblical, half-pornographic."
In early 1895 his enduringly controversial career reached its peak. At the time, his plays, An Ideal Husband and The Importance of Being Earnest, were attracting large audiences at two of the most eminent theatres in London's West End. But just at the point when he achieved a level of fame almost unmatched by his contemporaries, Wilde entered a disastrous libel suit against the Marquess of Queensberry, father of Wilde's closest male companion, Lord Alfred Douglas. The failure of this trial unexpectedly prompted the Solicitor-General to charge Wilde with offenses under the eleventh section of the Criminal Law Amendment Act (1885). On 25 May 1895 Wilde was found guilty of committing acts of "gross indecency" and of conspiracy to commit such acts.
As a consequence, Wilde served a brutal two-year prison sentence, during which time his experience of solitary confinement with hard labor almost broke his spirit and certainly ruined his physical health. Toward the end of his jail term he gained permission to write the great autobiographical and philosophical work that readers would know from 1905 onward as De Profundis. After his release Wilde completed only one further literary work, The Ballad of Reading Gaol (1898). Since there remained much embarrassment about his fall from grace, Wilde issued this highly popular poem under the pseudonym "C.3.3." (the number of his prison cell). On 30 November 1900 he died of meningitis in a shabby hotel room in the Latin Quarter of Paris. He was forty-six years old.
Ever since Wilde's untimely demise, aspects of his legendary career have exerted extraordinary influence on modern culture. In the name of commemorating the 150 years that have passed since his birth, the William Andrews Clark Memorial Library, which houses the largest Wilde archive in the world, is hosting a conference that explores the ways his literary contemporaries and his cultural heirs made and remade his legend. The program ranges widely across the nineteenth, twentieth, and twenty-first centuries to consider how Wilde became such an iconic figure in his own time and why his legend retains such power in ours. Scholars drawn from a variety of disciplines address such topics as Wilde's relations with literary culture, photography, the law, homosexual rights, anarchist politics, modern dance, and recent Hollywood film.