Published: November 9, 2021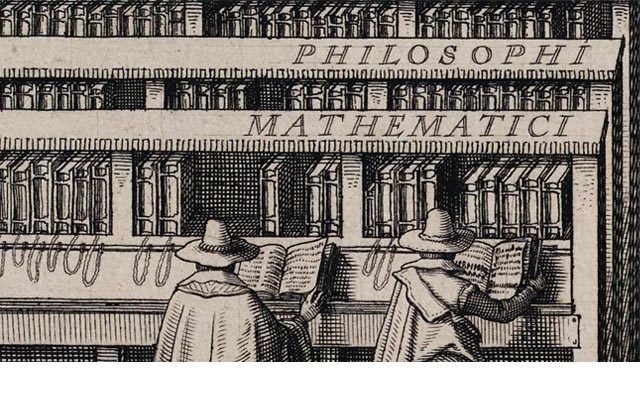 We want to take this opportunity to thank our student worker, Lauren Caspersen, for her stellar support of the Clark Library. Lauren has recently graduated from UCLA, and left us in September to pursue a master's degree in Information Studies at the University of London. We are happy and honored that her experience here played a part in her decision to pursue a career in library and information studies! Lauren had been working at the William Andrews Clark Memorial Library before UCLA shut down due to COVID-19. The closure presented an unexpected opportunity to tackle a digital imaging project that had always seemed insurmountable to me: organizing a large archive of images that had been accumulated over 18 years of patron requests, with no consistent metadata at all. The project would require careful searching of any clues to identify images and/or orders, and then organizing that data in a database. I wouldn't have wished it on an enemy and certainly not someone as smart, kind and diligent of a student employee like Lauren but I told myself these were desperate times. While working on the project Lauren completed nearly 1,000 entries across several alphabetized spreadsheets. A second project she created on her own was coined the "Wilde Project" which involved sorting through the 1,230 page book, The Complete Letters of Oscar Wilde, ed. Merlin Holland and Rupert Hart-Davis (London: Fourth Estate, 2000).
Through her sorting, she ended up finding the exact number of letters used from the Clark Library that helped to create the book. According to Lauren, "This has been an exceptional educational experience for me! Some of the letters I came across were incredibly written and very poignant. It shed light on a part of Oscar Wilde's life that I had never known about." Lauren did all of this while navigating the changing landscape of COVID-19, first sheltering in with her boyfriend's family, then onto living with her father in Santa Barbara. She also took on another part-time job at her local library to help finance attending library school abroad. Lauren says, "I am incredibly grateful for my nearly two years of work experience achieved at the William Andrews Clark Memorial Library. My time here has proven invaluable. I am thankful for the time I spent at the Clark, both before the pandemic and during. I feel very lucky to have been able to work here during these difficult times, and I am happy with the friendships I was able to make along the way; as well as the instruction I was able to gain from my knowledgeable coworkers." Thank you, Lauren Caspersen! You will be missed and I will be forever grateful for your success in conquering my unconquerable archive!
–Scott Jacobs
---
We congratulate our former student employee Marguerite (Maggie) Vanderford, who will start in a new position at the William L. Clements Library, a rare book & manuscript library at the University of Michigan specializing in 18th- and 19th-century Americana.  She will be their first-ever Librarian for Instruction and Engagement, and will manage and coordinate academic outreach on campus and instruction within the library.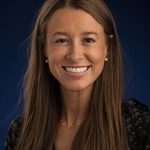 During her time at the William Andrews Clark Memorial Library, Maggie worked with us to support events, visiting classes, and researchers. She was also integral to developing new and innovative programs aimed at drawing attention to the collections housed at Clark Library, including a cooking show based on early modern recipes. In addition to her position at the Clark (2018–2020), she also was a research assistant at UCLA's Powell Library. She is currently in the final stages of her PhD in English from UCLA, and received her MA from the University of Arizona in Tucson, Arizona. Her fields of interest range from the History of the Book, Rare Books, 18th-Century British Literature, Medical Humanities, and Disability Studies.

Maggie has written for national and local publications and has done social media and marketing campaigns for various companies. In her free time, you will find her trail running, attempting to learn conversational Latin, drinking too many pots of coffee, worshipping her planner, falling in love with a seasonal beer, reading a good book, camping, taking photos, working on a future career as a chess grand master or exploring new cities and countries. We wish her well.

[Image: Detail, Jan Cornelis Woudanus, Leiden Library, etching by Willem Swanenburgh, 1610]