Published: July 1, 2016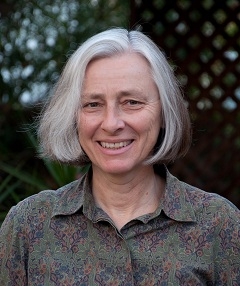 After five years of innovative and tireless service, Professor Barbara Fuchs has stepped down as Director of the Center for 17th- & 18th-Century Studies and the William Andrews Clark Memorial Library. In consultation with the Center's Faculty Advisory Committee, David Schaberg, Dean of Humanities, has asked Mary Terrall, Department of History, to take over as Interim Director, effective 1 July 2016. Professor Terrall is a long-standing member of the core faculty affiliated with the Center and Clark Library and a renowned historian of eighteenth-century European science and Enlightenment material culture.
In the past academic year Professor Terrall directed the Ahmanson Undergraduate Seminar, a program of the Center and Clark. Entitled "Books, Readers, and the Sciences in Eighteenth-Century England," the seminar offered an introduction to the history of science in this period, through the history of publication, dissemination, and controversy about scientific topics of interest to an audience of educated but non-expert readers. It also served as an introduction to the history of the book and print culture.
During the fall quarter 2016 the Humanities Division will conduct an internal search for the Center/Clark director; the aim is to have the director in place by the start of winter quarter 2017. Additionally, Professor Joseph Bristow, Associate Director of the Center and Clark Library and Professor of English, will kindly step in to work in coordination with Professor Terrall to oversee the search for the Clark Librarian position over the coming months.