Published: November 30, 2015
Research papers by UCLA doctoral candidates Jenny Marie Forsythe (comparative literature) and Carlos Rivas (art history) are being published. The two students are among the first cohort earning a Graduate Certificate in Early Modern Studies, an interdisciplinary program administered by the Center for 17th- & 18th-Century Studies and the Department of Spanish & Portuguese. Students in the program have access to unique fellowship and mentoring opportunities.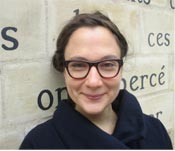 Jenny's essay, "From Don Quixote to Doña Marina: Inter-imperial Translation in Early Modern Europe," is forthcoming in Transitions: A Journal of Franco-Iberian Studies, Volume 11 (2015). The paper considers Samuel de Broë's Historie de la conquete du Mexique (1691), a translation of Antonio de Solis's Historia de la conquista de México (1684), as a case study for how translators used imagined rivalries with their authors to negotiate the boundaries of their roles as re-creators of modern, vernacular histories. Her mentor at UCLA is Kevin Terraciano in the Department of History.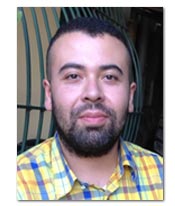 Carlos's paper concerns the historiography of colonial Central American art and architectural history. It will appear as an entry in the Grove Encyclopedia of Latin American Art and Architecture, published by Oxford University Press and edited by Tom Cummins. The Grove series is considered the authoritative encyclopedic source in art history, and this volume will be consulted by scholars across the country. His mentor is Charlene Villaseñor Black in the Department of Art History.