Published: December 9, 2020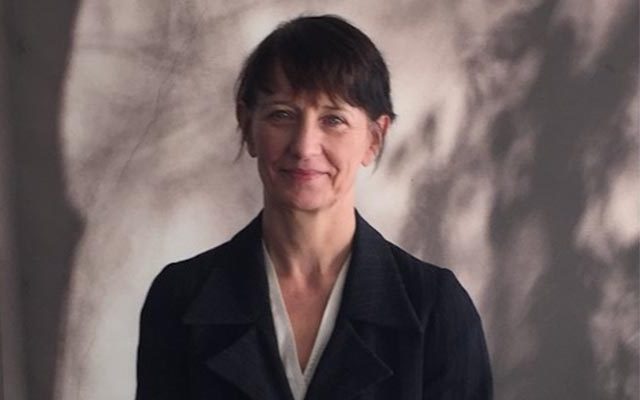 Dear Alumni and Friends,
I am writing to share news from the UCLA Center for 17th-and 18th-Century Studies and William Andrews Clark Memorial Library. As many of you are already aware, Helen Deutsch will complete her three-year term as director for the Center and the Clark Library at the end of the calendar year, which is now upon us. It is my great pleasure to inform you that a faculty search committee and I have selected a new director, Professor Bronwen Wilson, who will serve for the next term, from January 2021 through June 2024.
Bronwen Wilson is a Professor of Renaissance and Early Modern Art in the Department of Art History, where she has taught since 2015. Her research and teaching explore the artistic and urban culture of early modern Italy and Europe. The histories of Venetian art, of space and vision, of cartographic forms, and of European perceptions of the Ottoman Turks are important for several publications, including The World in Venice: Print, the City, and Early Modern Identity (winner of the Roland H. Bainton prize for Art History in 2006). Portraiture and increasing doubt about the trustworthiness of the human face are themes in articles and a recently-completed book. In The Face of Uncertainty, Physiognomy, Portraiture, and the End of the Renaissance, she examines artistic experimentation with dissimulation through conversation, blindness, animals, and death. The moving image, transcultural, and global interactions have been on-going research areas. One example is her book manuscript, "Inscription and the Horizon in Early Modern Mediterranean Travel Imagery, 1400–1700," a study of itinerant artists who journeyed through unfamiliar terrain drawing topographical views, sites, and cosmopolitan cities such as Constantinople, Aleppo, and Isfahan. The book is one outcome of Early Modern Conversions, the largest international collaborative research project of its kind from 2013–2018: https://earlymodernconversions.com/
Wilson brings experience with several multi-year international initiatives to the Directorship. She remains involved with Conversions as the co-editor, with Paul Yachin (McGill University), of the book series with Edinburgh University Press: https://edinburghuniversitypress.com/series-conversions.html Other research collaborations include "Making Publics: Media, Markets, and Association in Early Modern Europe (2005–2009)," and, since 2011, Making Worlds: Art, Materiality, and Early Modern Globalization with Angela Vanhaelen (McGill). Recent publications from the latter include two volumes of essays from conferences held at UCLA: at the Center for Medieval and Renaissance Studies in 2017, and then at the William Andrews Clark Memorial Library through 2018–19, as the Core Program for the Center for 17th-  and 18th- Century Studies:  https://www.makinggreenworlds.net/making-worlds With that global project now emphasizing environmental dimensions in its third incarnation as Making Green Worlds, Wilson has embarked on a study of underground spaces and the fabricating of worlds. Otherworldly Natures: The Subterranean Imminence of Stone probes artistic and ecological engagement with quarries, riverbeds, and lithic formations.
I am confident that the Center and the Clark will continue to thrive under Bronwen's leadership, and I look forward to the direction in which she stewards these esteemed institutions in this new era. I would also like to thank Professor Helen Deutsch for her exemplary leadership and dedicated service as Director since January 2017.
Please join me in expressing heartfelt appreciation to Professor Helen Deutsch for her many contributions and in welcoming Professor Bronwen Wilson to her new role within the Division of Humanities. Thank you for your continued interest and support of the Center and the Clark. For more information, please visit the Center or Clark online at https://www.1718.ucla.edu/ or https://clarklibrary.ucla.edu
Sincerely,
David Schaberg
Dean of Humanities, UCLA