Wilde-Holland Fellowship & Fellows
Wilde-Holland Fellowship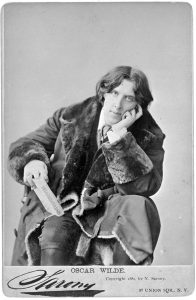 This 1–2 month fellowship is available to a postdoctoral scholar, graduate student, or visiting scholar for research using materials from the Oscar Wilde collection at the William Andrews Clark Memorial Library. The fellowship, established in 2021, honors the writer and cultural figure Oscar Wilde and his grandson Merlin Holland, a scholar who has dedicated himself to studying and celebrating Wilde's legacy.
Fellowship: $4,000 per month of residency.
The award is funded by an endowment established by William Zachs and Martin Adam. In 2007 the benefactors also endowed the biennial William Andrews Clark Lecture on Oscar Wilde (held at the Clark Library), which focuses on Wilde and his literary circle in the 1890s. It highlights the Clark's collections of Wilde material—among the most comprehensive in the world—which include autograph letters and drafts by Wilde and his circle; a nearly complete collection of printed editions of his works; photographs, original portraits, and caricatures; playbills, news cuttings, and other ephemera.
Eligibility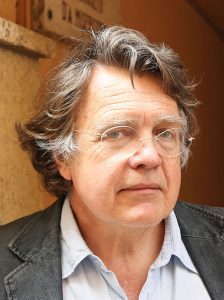 The Fellowship is open to all postdoctoral scholars, graduate students, and visiting scholars engaged in research using materials from the Clark Library's collection on Oscar Wilde. Research residency may last for 1–2 months between July 1–June 30 of each fellowship year.
Application Instructions and Deadline
To apply for this fellowship please use our fellowship application form.
Completed applications must be received on or before February 1 each year.
Notification
Applicants will be notified of the fellowship committee's decision by email in March/April of the fellowship application year.
Contact
Fellowship inquires may be directed to Myrna Ortiz at ortiz@humnet.ucla.edu or 310-206-8552.
---
Wilde-Holland Fellows
2023–24
Sarah Rose Wride, University of York
Oscar Wilde, True Murder, and the Cult of Black Beauty
2022–23
Victoria Wiet, DePauw University
"London Theatreland after the Wilde Trials"