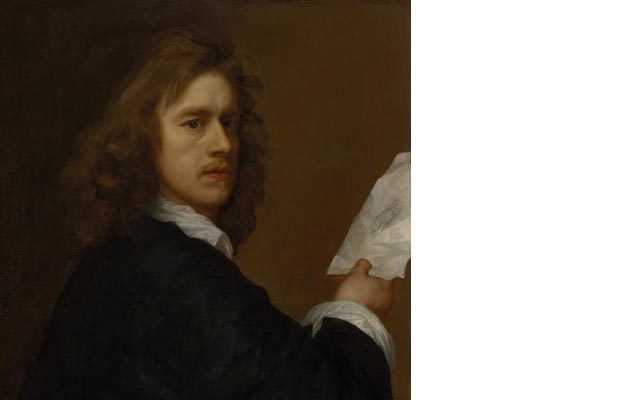 Date/Time
Tuesday, October 25, 2022
4:00 pm – 5:00 pm
–given by Karmiole Fellow Joseph Nicolello (Temple University)
This presentation was recorded and is made available for viewing on the Center's YouTube Channel
What is Milton talking about when he speaks of Pandemonium or the Garden as though they are actual places–and why did it take blindness for this vision to crystallize in earnest? The theoretical dimension of disability studies exhausted, there must commence an archival turn. Joseph Nicolello's aim has been to inaugurate this turn through the Kenneth Karmiole Endowed Graduate Research Fellowship at the Clark Library. Through the works of authors such as George Hakewill and Richard Brathwaite, Nicolello will examine obscurer early modern textual dimensions of blindness, so often in light of a thoroughly biblical worldview concerned with the ramifications of sight and sightlessness. Through documents such as those works attributed to John Milton, we penetrate just what posterity has assumed must have been Milton's take on matters including blindness, while works such as "A Paire of Spectacles for the Citie" offer minor views of mythical creation and allegorical blindness. Nicolello hopes to shed light on these obscurer documents somewhat in the footsteps of American scholar and author John Williams, whose English Renaissance Poetry: A Collection of Shorter Poems bridged the gap between 'major' and 'minor' poets; Nicolello's intention is to fuse the 'visible' and the 'invisible.' Through discretion and synthesis, a vision emerges of world-creation and imaginative creation that dialectically converges with contemporary innovations in literary theory, history, philosophy, and medicine.
Joseph Nicolello is a 2023 Schoenberg Fellow at the University of Pennsylvania and doctoral candidate at Temple University. His research concerns John Milton, early modern literature, medieval typology, phenomenology, the senses, and perception. Related interests include American Literature, Edmund Husserl, Michel Henry, William Blake, and the composition of both poetry and literature. Nicolello is the author of the three-volume Künstlerroman Until the Sun Breaks Down (Eugene: Resource Publications, 2021), a book on the place of Thomism and medieval philosophy in the literary theory of Flannery O'Connor (Greenpoint: Angelico Press, 2021), as well as a quartet of novellas on the four seasons in New York City: Winter/Brooklyn has appeared (Greenpoint: Angelico Press, 2020), "Summer/Bronx" is under contract, and "Spring/Queens" and "Autumn/Manhattan" are forthcoming. The Kenneth Karmiole Endowed Graduate Research Fellowship, coupled with long summer days at the Mutter Museum research room in Philadelphia, have greatly enhanced his research into early modern literature, mythology, sight and sightlessness, the visible and invisible, as concerns conceptual history, literary narrative, and the essence of the manifestation of ontological Being.
---
Image: Walker, & Burdett-Coutts, A. G. (1658). Portrait of John Milton. Clark Library Rare Book Stacks; A.0042.