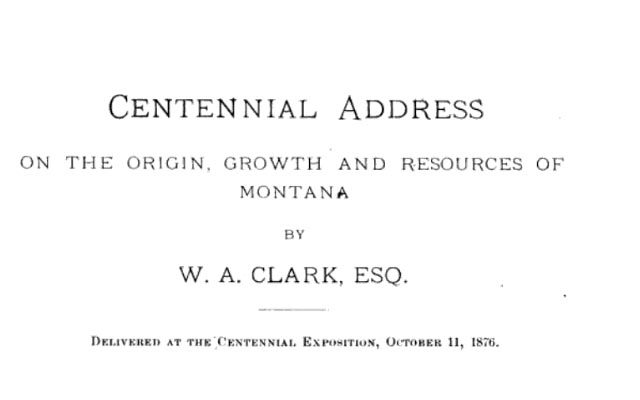 Date/Time
Thursday, March 2, 2023
12:00 pm – 1:00 pm
–lecture given by Gwendolyn R. Lockman, PhD Candidate in History, University of Texas at Austin. Recipient of the 2022–23 Kenneth Karmiole Endowed Graduate Research Fellowship
William Andrews Clark Sr. made the family fortune on his shrewd business decisions beginning with trading in goods from Salt Lake City to the mining camps of Montana Territory. He left one of the most significant imprints on Butte, Montana of all of the Copper Kings, evidenced especially in his proprietorship of the Columbia Gardens pleasure resort. In pursuit of research for her dissertation, "Greening a Copper City: Parks, Mining, and Community in Butte, Montana, 1879–2020," Gwendolyn Lockman was awarded a 2022 Kenneth Karmiole Fellowship to study the Montana Collections in the William Andrews Clark Memorial Library. In this presentation, she reports her use of the Montana Collections to better understand how one of Montana's most influential families perceived and impacted the Treasure State.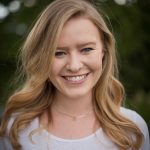 Gwendolyn R. Lockman is a PhD Candidate in U.S. History at the University of Texas at Austin. She is an historian of labor, leisure, and environment, currently researching the social, economic, and political systems at play in municipal park planning in 19th and 20th century Montana. Her work has appeared in the Made by History section of the Washington Post, Politico, the Metropole (Urban History Association), and Not Even Past, the digital history magazine of the History Department at UT Austin. Gwen is a 2022-2023 Junior Fellow in Garden and Landscape Studies at Dumbarton Oaks, a research library and collection of the Trustees of Harvard University. Her work is generously supported by the Kenneth Karmiole Fellowship at UCLA, the Friends of the Butte Archives Carrie Johnson Fellowship, the Charles Redd Fellowship in Western American History at BYU, the Mining History Association Research Grant, the Huntington Library Short-Term Fellowship, the Center of the American West at the University of Colorado – Boulder, and the UT Austin Graduate School Dean's Prestigious Fellowship. She earned her M.A. in History at UT Austin in 2020 and her B.A. in American Studies with high honors from Georgetown University in 2016. Prior to graduate school, Gwen worked in the legal department of the Washington Nationals professional baseball team.
For more information, visit gwendolynrlockman.com.